Teachers

Joel Benjamin
Yogasmith director, Joel Benjamin and his partner, Brad have lived in Seattle for over 20 years. Joel has been practicing yoga since 2000. He received teacher trainings from Theresa Elliot and Kathryn Payne in 2003, and Max Strom in 2008. Joel sees yoga as the most ancient self-help system on the planet. Of the many health benefits yoga provides, Joel's inspiration to teach arises from yoga's most important end product — better human beings.
Alex Baker
As a teacher Alex provides a supportive and encouraging environment. Her students learn  how to move their body with greater awareness, cultivating stability while increasing strength and flexibility. In addition to the physical (asana) practice Alex teaches her students how to connect deeper to their breath through pranayamas (breathing techniques) and visualizations, promoting a relaxed mind while decreasing stress.  During her classes she enjoys weaving in insights from the Yoga Sutras as well as information from the science of Ayurvedic Medicine. Alex has found that these ancient teachings are means to help practitioners function optimally and holistically within the cycles of the seasons. Alex is a 2009 graduate from the nationally-accredited  8 Limbs 200 hour Teacher Training Program of Seattle, WA. She continues her education formally and informally.
Jonna Bracken
Jonna Bracken was introduced to the practice of Yoga in 1995, when she took her first class in India.  After returning to the United States she continued to study and began teaching at 8Limbs in 2000.  In 2004 she opened and directed her own studio, Yoga on Beacon. The strength of Jonna's teaching lies in her attention to detail and her compassionate approach to individual needs.  She has an intuitive ability to see how structure and form work together in the body, which leads her to many insights for those who take her classes. Each class is unique, based on the season, time of day, group dynamic or themes she is interested in sharing. Jonna enjoys inspiring and educating her students through a strong and sustainable practice.  She is dedicated to a smart and skillful way of working with the body that is both challenging yet supportive. Jonna hopes that each student will walk away with a deeper understanding of themselves and the yogic path.
Michael Brown
Michael was born and raised in Tacoma. He has studied and practiced dance since 2010, exploring the connection between human emotions and body language. By the time he was 21, he was ready to know what it meant to truly believe in something outside of what his family raised him to believe. A chance encounter with Joel Benjamin exposed him to Yogic philosophies that, for lack of a better phrase, "blew his mind". Attending as many classes at the Yogasmith as possible, Michael became empowered by his newfound passion for Yoga. He completed his teacher training at Expand Yoga in Tacoma with the incredible duo Matt and Liz Ottenbach. There, he was trained in the Anusara style of Hatha Vinyasa Yoga along with additional exposure to Ashtanga Vinyasa and Bikram methods.
Willa Junkinsmith
A Seattle area native, Willa first approached yoga practices as an attempt to actively combat depression. The exploration of yoga as philosophy combined with asana spoke to her, and Willa quickly found herself becoming better equipped with tools to change unhealthy thought patterns and skewed views of herself. Looking for a way to deepen her knowledge and love for yoga, Willa pursued teacher training with Angeline Johnston and Dylan Noebels at Richmond Beach Yoga in Shoreline, WA. Willa primarily teaches hatha yoga, classic foundational poses, pranayama, and includes loosely guided meditation in order to strengthen the purusha – the watcher/seer/witness, the observer part of the self that is pure awareness, does not judge, and remains intact despite the comings and goings of the form it currently inhabits. Willa's goal both as a yoga practitioner and instructor is to encourage people to cultivate awareness, calm, inner strength, and compassion. Yoga chitta vrtti nirodha: Yoga is the stilling of the turnings in the mind..
Siri Om
Siri Om has been teaching since 2001 and has completed advanced levels of training with the "Amrit Nam Sarovar" School of Kundalini Yoga in Europe. She also has a background in Art Therapy, and Eating Psychology and has had the privilege of teaching adults with learning difficulties, teens in homeless shelters and women in prison.
Kundalini Yoga has been a powerful catalyst in Siri Om's personal healing journey, and for this reason she treasures yoga as an amazing gift to be honored and shared. Her personal mission is to help individuals deeply nourish their health and body, and ignite their Greatness and sense of self-worth in the world.
Kathryn Payne
Kathryn has taught yoga for over 25 years in the Seattle area.  Her classes are unhurried and she encourages students to find their way by watching "from the inside".Kathryn has studied with the Iyengars in India and is certified by the legendary Dona Holleman to teach her methods according to "Dancing the Body of Light", now a classic yoga text. She is also a certified Vijnana teacher and continues her yoga studies with Orit Sen-Gupta, the founder of Vijnana yoga. Her greatest understanding of yoga's depth and unparalleled wisdom comes through her study of Sanskrit with master teacher Vyaas Houston. In 2000, Kathryn started teaching Sanskrit through the American Sanskrit Institute and conducts study groups on a regular basis.
As a Founder and Director of Pacific Yoga Teacher Training in Seattle, she, along with Theresa Elliott, has trained yoga teachers since 1996. Kathryn lives on Vashon Island and teaches at her studio Island Yoga Center.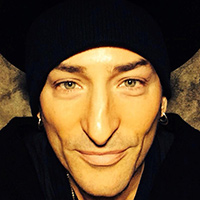 Rafe Pearlman
Rafe Pearlman currently has roots in Seattle and Los Angeles, where he performs solo concerts, offers voice coaching, leads workshops and soundhealing events, and selectively collaborates with various musicians. Rafe also tours the globe as the primary singer for the Earth Harp Collective where his power-singing accompanies the world's largest stringed instrument. With his high baritone voice, Rafe synthesizes diverse vocal influences ranging from American soul music to far Eastern devotional music. www.rafepearlman.com
Douglas Ridings
Douglas Ridings has been teaching yoga in Seattle since 1999. He has also taught in India, Guatemala, Canada and throughout the US. His primary teachers have been Kathleen Hunt, Anne Phyfe Palmer and Melina Meza. Subsequent studies with Robert Svoboda, A.G. and Indra Mohan, and Aadil Palkhivala have been brief but influential. He is also a classical Indian dancer (Odissi under Guru Dr. Ratna Roy), a dancer in other styles (modern, butoh) and an actor (with Degenerate Art Ensemble and Saint Genet).
Sheev
Sheev felt like the stiffest guy in the world. Standing or sitting still for any length of time was quite miserable.​ ​As a result of being so uncomfortable in​ ​his body, his mind was irritable making it hard to listen or concentrate. ​​He​ ​tried yoga class, but it was so painful and humiliating​ ​he​ ​never completed the series.​ ​He​ ​tried meditation, but sitting still was too difficult until a teacher recommended ​he sit in a reclining sofa chair. Hallelujah! Suddenly ​Sheev found ​himself awake and at peace for some unknown period of time. Finally, after a year of home practice, stretching and meditating ​he​ had the courage to try another yoga class. As good fortune would have it, that class started a practice that healed ​his life, introduced ​him to ​his guru/soul mate, and began what would eventually become ​his new career. Special thanks to Kathleen Hunt for opening his heart and teaching ​him the path of yoga. ​Sheev began teaching in 1996 and three years later co-founded Samadhi Yoga Center on Capitol Hill​,​ which closed in 2014. Since then he's​ continued to teach and write about yoga.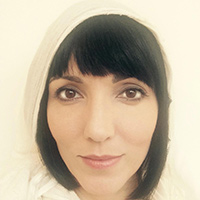 Zia Sunseri
Zia Sunseri is a Seattle-based Soundhealer, Shamanic Counselor. Zia is currently in the final stage of completing her Masters Degree toward becoming a licensed Psychotherapist & Art Therapist. Zia has extensively researched the neurophysiological effects of sound and trance on wellbeing. Zia has over 30 years practice with shamanic healing. She sat in ritual with the indigenous Yacqui people in her youth and studied core shamanism with world renowned anthropologist Michael Harner. Recently, Zia has lead cancer support groups and creative soundhealing workshops in addition to helping individual clients. www.ziasunseri.com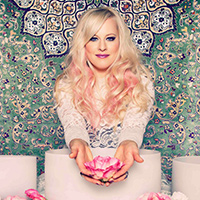 Daniella White
Daniella White is an Usui Reiki Master and certified Sound Healer. She believes that through the application of sound and positive intent, we can bring balance to the mind and body. Frequency can be utilized to shift matter and consciousness, and positive vibration can be healing medicine for the body and spirit. To learn more about Daniella, visit her website at soundsynergy.net